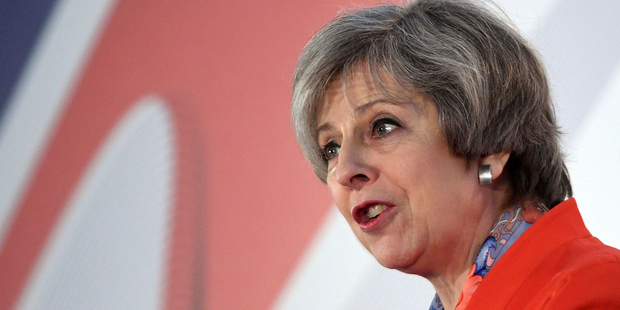 The UK's ambassador to the EU, Sir Tim Barrow, formally informed EU Council president Donald Tusk this morning to expect May's letter next Wednesday.
Former Prime Minister David Cameron offered voters a referendum on European Union membership, and in June they voted by 52-48 percent to leave.
But Sir Tim said such "speculation" was based on the difficulty of striking deals between countries with very different trade systems, when Britain and the European Union already had "convergence".
The Prime Minister will give a statement to MPs in the House of Commons next week, after formally pulling the Brexit trigger.
He added: "Fundamentally though, you rightly say, we don't know what is going to come out of these negotiations, at all".
Ahead of Mrs May naming the date European Commission President Jean-Claude Juncker was quoted in German newspaper Bild saying the United Kingdom may have to abandon hopes of getting a trade deal if it did not agree to the term offered by the EU. If Britain leaves without a transitional deal, it could lead to the immediate imposition of tariffs and other trade barriers.
Scotland's Sturgeon to urges UK's May to think again on independence vote
Scotland's First Minister Nicola Sturgeon's plans for a second independence referendum were rejected by May. The bill was passed Monday by Parliament but needed royal assent to become a law.
Speaking soon after the date was announced during her ongoing tour of Wales, the British Prime Minister said she would work towards getting a "good free trade deal" from the EU. May now moves on to what promises to be a hideously complex process of disentangling Britain from more than four decades of European integration, and there are concerns that it will be impossible to complete the negotiations within the two years. The remaining 27 European Union member states would then have to sign off on that move and formally give a mandate to French politician Michel Barnier to conduct the negotiations on their behalf.
Later this week EU leaders will gather in Rome to mark the 60th anniversary of the treaties with established the European Economic Community - but Mrs May won't be attending.
After months of waiting, it feels like we are in the slightly odd period just before the business end of Brexit gets underway. Basically, it gives the United Kingdom two years to negotiate a "withdrawal agreement" with the 27 remaining member states of the EU.
Notification comes 279 days after the referendum of June 23 previous year delivered a 52 per cent to 48 per cent majority in favour of withdrawal.
For May, it raises the prospect of two divorces, and a second independence referendum would stretch the government at a critical time, leaving her battling to protect the three-centuries-old union with Scotland while trying to reach a Brexit deal.
Scotland's first minister Nicola Sturgeon wants a referendum before a final Brexit deal is sealed with Brussels.