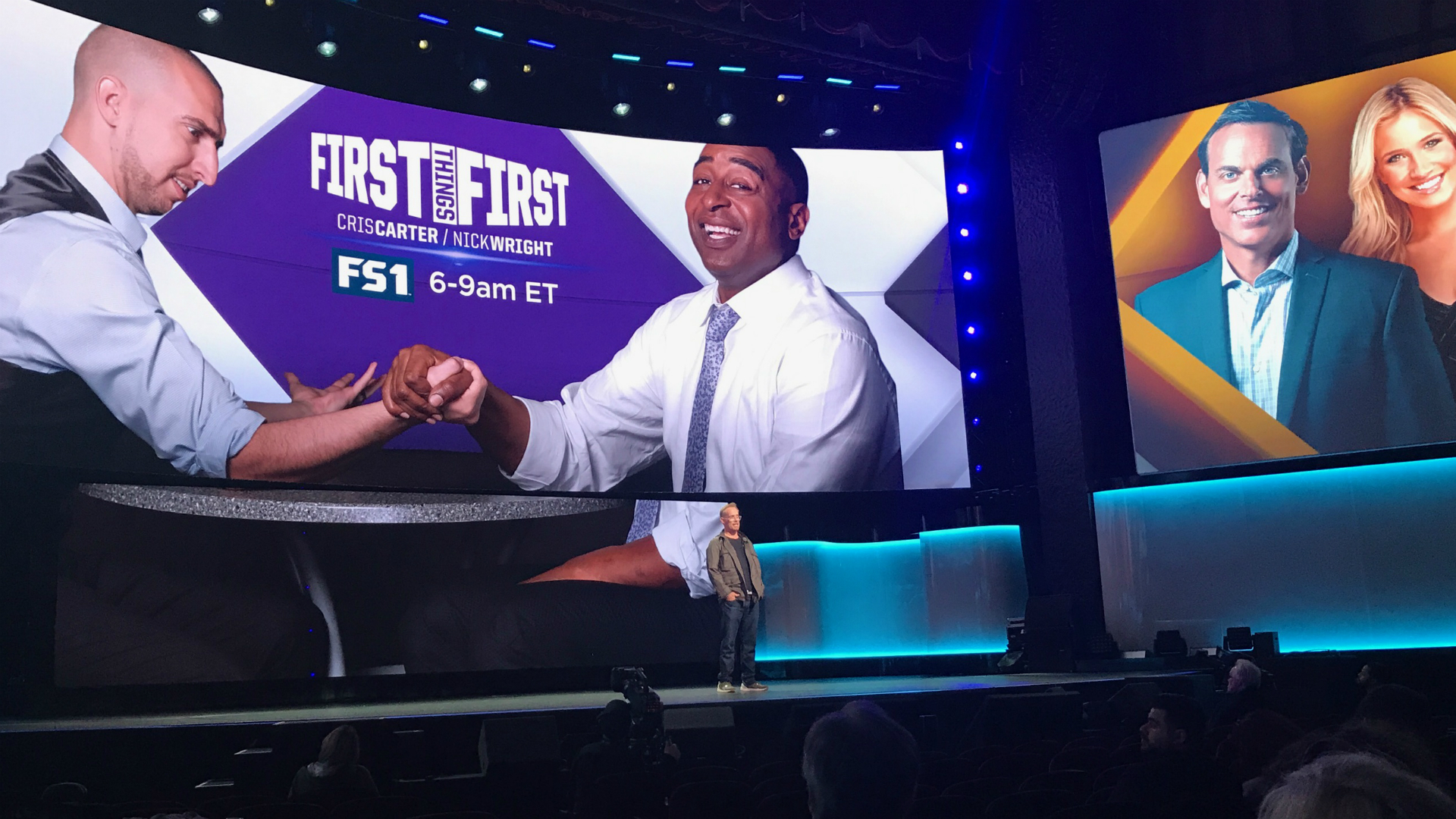 "On a more serious note, I'm looking forward to the challenge that lies ahead and keeping ESPN RADIO the place to be in the morning for an entertaining start to your sports day". Mike Greenberg confirmed that he will host his own morning show on ESPN beginning next year, marking the end of the long-running "Mike & Mike" radio show and ESPN2 simulcast.
Mike Greenberg and Mike Golic are both staying at ESPN, but they're heading in different directions.
"This trio will retain ESPN RADIO's leadership position in the morning drive space".
One new nugget of information that comes from ESPN's busy day of revelations for their 2018 schedule is a new weekday show that will begin in January that will star two of the network's brightest young stars - Pablo Torre and Bomani Jones.
Just weeks after ESPN laid off about 100 journalists and on-air commentators, the "Worldwide Leader in Sports" unveiled a new programming slate on Tuesday filled with big personalities but short on the kind of highlight shows that for many years were the foundation of the network.
All black everything for Celtics before Game 6 at Wizards
Meanwhile, Kelly Olynyk came in and dropped 26 off the bench, 14 of those in the fourth quarter, and changed the game. Cleveland, on the other hand, will have LeBron James and his usual suspects helping him try to repeat as champions.
News had been circulating for a months now that Mike Greenberg had been eying a new morning show, and on Tuesday, the company made the news official.
According to ESPN, the new show will have "several full-time cohosts and a rotation of various guests and expert contributors". Additional details about the show, including the name, will be announced at a later date.
The radio show will debut in the fall.
Maria Taylor, Laura Rutledge to host "College GameDay", "SEC Nation": With Samantha Ponder of "College GameDay" succeeding Chris Berman as host of "Sunday NFL Countdown", ESPN said Taylor will join "College GameDay" and ABC's "Saturday Night Football". He joined ESPN in November 1997 as an anchor for ESPNEWS and has served as host of NFL Live since its inception in 2003.
The ex-ESPN sportswriter co-hosts "Speak for Yourself" on FS1. Their planned show was high on ESPN's agenda for 2017-18. Golic's son, Mike Golic Jr., will also contribute to the show.