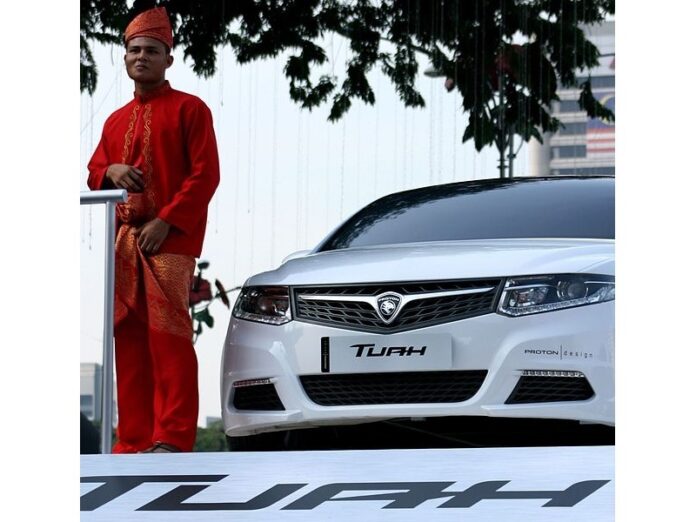 Chinese automaker Zhejiang Geely Holding Group agreed on Friday to purchase stakes of 49.9% in Proton Holdings of Malaysia and 51% in Lotus of the United Kingdom, both owned by Malaysian automotive group DRB-Hicom, for a total of $235 million.
Chinese billionaire Li Shufu said his Zhejiang Geely Holding Group will consider producing Lotus sports cars in China after agreeing to purchase stakes in Malaysian carmaker Proton Holdings Bhd and its British unit.
DRB-Hicom group managing director Datuk Seri Syed Faisal Albar said the 49.9% acquisition by Zhejiang Geely, which also owns Sweden's Volvo Cars, London Taxi Company, Lynk & Co and the Geely Auto portfolio of vehicle brands, will only be completed upon receiving regulatory approvals from the relevant authorities.
Geely Holding's Chairman, Li Shufu, said the company's partnership with DRB-Hicom would enable Proton to become the industry leader in Malaysia and a top three brand in South-East Asia.
Proton was formed in 1983 as part of an ambitious national industrialisation plan, but has suffered from a reputation for unimaginative models.
DRB-HICOM will retain 50.1 percent stake in Proton.
"Geely will turnaround both companies in respect of profitability and pave the way for sustainable growth, while embracing new technological trends of electrification, light weighting and artificial intelligence".
Weak tropical system likely to develop in the Gulf of Mexico
Rain totals could reach up to 4 inches across south Alabama this week, raising flooding concerns especially near the coast. Tropical Storm Arlene formed back in April, almost two months before the formal start of hurricane season on June 1.
Under the partnership, Syed Faisal said Proton will become the manufacturing hub for Geely's right-hand drive models.
"The revival of Proton and Lotus will not be an easy task in a market with fierce competition".
Geely is one of China's biggest independent auto brands. It bought Volvo from Ford Motor Co.in 2010.
On the RM1.5 billion soft loan given by the government in June past year, Syed Faisal said, the government was expected to release the balance of RM250 million as the company had met the conditions set by the government's special task force with the signing of Geely as its strategic partner.
"This is the beginning of a new era for Proton. we want to expand its footprint in the region", he added.
Prime Minister Najib Razak said Proton has been "hobbled by an out-of-date, inward looking and commercially unworkable idea of what constitutes success for a national carmaker". "He would still prefer Proton to be 100 per cent Malaysian-owned and lose hundreds of millions of ringgit a year", Datuk Seri Najib said, without explicitly naming anyone.