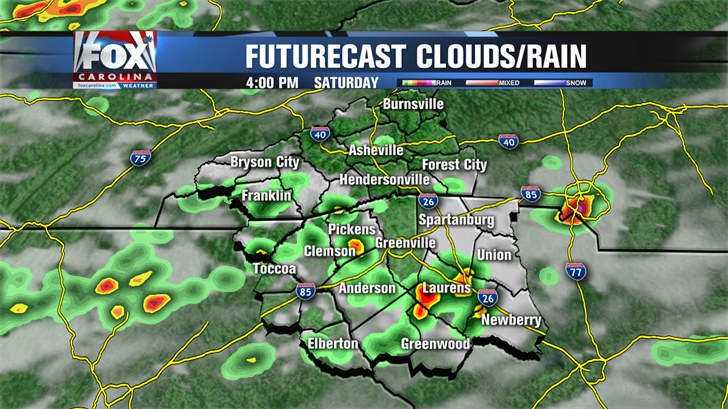 Reason why is because we have an upper level high to our west that will be bringing drier air to our area, and limiting rain chances.
Cloudy skies will follow into tonight, along with showers and thunderstorms likely before 1 a.m.
Wednesday: Sunny, delightful. High: 80. Skies will be partly sunny, with a high near 87.
Monday through Tuesday night in the Omaha area will also bring a chance of precipitation, with highs in the lower to mid-80s and overnight lows in the mid- to upper 60s, the weather service said. The Weather Channel predicts there is a 40 percent chance of storms, with scattered thunderstorms in the morning. We may see a few more isolated pop-ups overnight, but not widespread rain.
The weekend looks warmer with a chance of thunderstorms in the mountains.
That trough of low pressure will drift to the southeastern part of the state on Sunday and will help trigger an afternoon or early evening storm on Sunday.
Murray and Soares hope to ride momentum at Wimbledon
And with confidence so high in his camp, he's certainly in no rush to change doubles partners just yet. Together, they formed a formidable partnership here.
Temperatures tomorrow should remain below 90, but the Lowcountry thermostat is expected to rise after that, with highs from Saturday forward in the low 90s.
Saturday: A mix of sun and clouds, along with a chance for a few passing showers or storms. Highs in the upper 80s to near 90, with heat index values in the mid 90s. Just be ready for the occasional passing shower or thunderstorm, especially during the afternoon and evening.
Monday: Mostly sunny, warm & pleasant.
There's a moderate risk of risky rip currents forming Friday afternoon along the entire Jersey Shore, from Sandy Hook down to Cape May, because southerly winds will be gusting to 25 to 30 miles per hour. Partly sunny, with a high near 85. Winds will be southwest around 5 miles per hour.
Saturday night: Increasing clouds, with a low around 52.
Tonight: Showers and thunderstorms likely, mainly before 8 p.m. The rain risk will be 40 percent. Wind: SE/S 5-10. Low: 68.